people share: life before and after surgery
What is life like after weight loss surgery?
For some, it is better than they expected. They consider it the best thing they ever did, but for others it has been a rude awaking and it's not been all they anticipated.
Many people find that life after surgery is more about the expectations and mindset they had before surgery. In this section, you'll get to hear first-hand from weight-loss surgery patients as they voice their expectations, heartfelt realizations, jubilations, and even unexpected experiences as they share their journey about life after weight-loss surgery.
For the past few months we have been following Claudia's weight loss journey. In mid-October 2013, Claudia completed her six month preparation process in order to qualify for weight loss surgery. The process included sleep apnea and follow-up CPAP tests, psyche evaluation (release), and blood work.
At the beginning of November, she was approved for surgery by a bariatric panel. It took a few weeks for the bariatric surgical team to schedule her appointment with the surgeon. She was not present for that meeting, but they reviewed her 6-month food history and appointment notes with her nutritionist.
On Friday, December 6, the surgeon told Claudia that she was a "terrific" candidate and he was pleased with her pre-operation weight loss and commitment. However, because of the way she carried her weight and her weight, and local surgical practices, she was referred to Johns Hopkins (JH) in Baltimore for the procedure.
Early in January, Claudia met with the JH surgeon and was told to attend a one-on-one and group session. If approved, she would then be referred back to her insurance company for final approval. This process took about 3 days for approval (instead of the 45 day wait that she expected, since she had prior approval before the referral). T
In early April, a date was scheduled for May 29. Finally, Claudia could get excited. Stay tuned as we await more from Claudia's surgical and weight loss experience as she recovers from surgery.
Claudia had surgery on June 5. Her surgery (gastric lateral sleeve) didn't go as planned, but the good news is, she is recovering nicely.
Claudia ended up in ICU for three days. Claudia shares, "I was expecting to go home two days after surgery, but complications threw me for a loop. They thought I had a blot clot but ruled that out (thankfully). I was on oxygen until June 11th. I also had fluid in my lungs. I was transferred by an ambulance to a rehab center and awaited the transition home."
Claudia says that all that went wrong was a mixed blessing, because she was at rehab, she got to meet with the dietician to help me select meals from their meal plan. Being their first bariatric patient, she was able to provide them materials and advice from John Hopkins. "I'm in good hands and I'm getting stronger through PT and some OT."
From June 5, to June 20, (15 days), Claudia lost 55 lbs. She says, "I'm hoping to continue with great weight loss, but I know it will slow down eventually. I'm learning to live this lifestyle and learning to take better care of myself— using this gift of the "tool" – gastric sleeve surgery."
Clauia sends a big "Thank You" to all who sent well wishes and prayers. "I'd definitely do it again, though I don't recall my first 5 days after surgery, and even a few days after."
Congratulations, Claudia. We rejoice with you and are expecting a full recovery. We look forward to seeing your "new you" photos.
Claudia has lost 106 pounds! Congrats Claudia, we can't wait to see you new you.
Posted
on Monday, May 12, 2014 at 02:41PM
by
Julia Holloman
|
Post a Comment
I'm Claudia and I'm on a journey. Like many of you, I've been preparing for Roux-en-Y gastric bypass surgery for the last few months. My insurance requires a 6 months preparation period, which includes meetings with a nutritionist and at least two informational sessions with the bypass surgeon. I have two more months to go before meeting with the surgeon. I'm hoping that I will be approved for surgery in the late Spring 2014.
I'm using this time wisely to prepare a successful future. I've learned a tremendous amount about myself over the last couple of months. I've been making a concerted effort to find out all I can about surgery and to lose weight. My highest weight was the middle of May 2013. I've already lost 63 pounds and my goal is to lose 75 lbs by New Year's.
I realize that I didn't get here overnight. I know I have a long way to go. I don't feel as though I have unrealistic expectations about having surgery, but I don't want to limit myself either. I'll never be skinny... never have been, but I need to be healthier. Fortunately outside sleep apnea, I don't have the normal health-related issues (diabetes, high blood pressure, etc.) associated with morbidly obesity, but my health is affected in so many ways, just the same.
I'm looking forward to the days where I don't have to think about my strategy for going anywhere...to a doctor's office, or how many steps will I need to walk to get there, or if there will there be parking for me. Will there be chairs I can fit in—a chair without arms. Will the bathroom be too far away? I'll be glad when I won't have to use a seatbelt extension in my car. I'm looking forward to "living" again and not avoiding friends. My friends are supportive and they keep reaching out to me, but I do avoid them because I'm embarrassed at how much I weigh. I am thankful that my good friends and family love me just the same.
Thanks Julia, for creating Miles to Go blog. It has a wealth of information and I have found it tremendously helpful. It has helped me ask my nutritionist pertinent questions, and helped me peek into the future so that I will know what to expect when I do have surgery.
I'll be sharing more of my journey here on Miles to Go blog as I go from pre-op through the weight-loss phase. I wish you well on your journey and I look forward to hearing your story on the blog, as well. Claudia
Claudia is doing a tremendous job in educating herself before surgery. She has also been diligent in making lifestyle changes thus far. We will be following Claudia through her weight-loss journey, so check back and encourage her in her efforts as see continues on towards success. Julia
Posted
on Monday, September 16, 2013 at 12:00PM
by
Julia Holloman
|
Post a Comment
Stand at the crossroads and look;
ask for the ancient paths,
ask where the good way is,
and walk in it,
and you will find rest
for your souls.
Jeremiah 6:16
Posted
on Monday, September 9, 2013 at 10:13AM
by
Julia Holloman
|
Post a Comment
Julia shares: I wish someone had told me how much I would enjoy life after weight-loss surgery, I would have considered it earlier. I had RNY in April 2006. I lost 164 pounds.
Richard (Julia's husband) relates: Weight loss surgery has brought changes in both of our lives immeasurably, Julia is a new person physically, emotionally, and spiritually.
Julia is an the author of Miles to Go Blog. She and her husband Richard reside in Wilmington, NC. Julia's new book, Out of Obesity and Into the Promised Land, will be available in 2014.
Posted
on Sunday, September 8, 2013 at 06:15AM
by
Julia Holloman
|
Post a Comment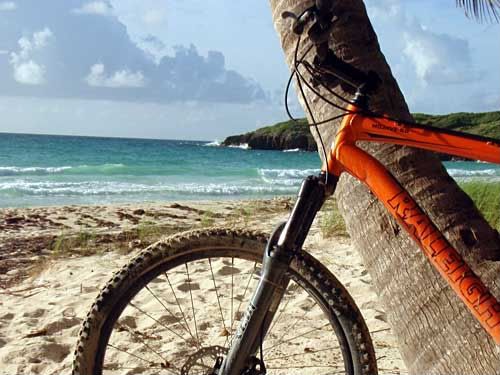 My name is Darrel Melvin. I went to Bariatric Surgeon, Dr. Miles in December of 2002. I wore a 72 size pants, but I really do not know what I weighted prior to my first visit with Dr. Miles—I guessed it to be over 550 pounds. After weight loss surgery, I lost down to 223 pounds, but I found I could not keep my weight down to where I wished it to be. I then started a bike riding route around my county (Bladen). I coach (football, basketball, baseball, AD) at a middle school so my time is limited on my riding during the school year.
I now weigh about 250 but soon I hope to be about 235-240. The workout on the bicycle became addicting, as of today (July 6, 2009) I have ridden over 16,220 miles. I ride over 30 miles a day and 6 days a week in the summer.
I can not tell you how much a high exercise makes you feel! When I weighed over 500 pounds I could not stand up over 5-10 minutes, if I walked just a short distance I would be gasping for air. It is amazing the difference in my attitude, self worth, and just my overall health. I share my story to inspire you to see that you can change your life.
I hope your life changes as much as mine.
Submitted by Darrel Melvin
Posted
on Tuesday, July 14, 2009 at 05:24PM
by
Julia Holloman
|
Post a Comment